Looking for a great deal on discounted concrete pump parts? Look no further!

MAY Concrete Pump Parts Special
Every month we try and provide everyone some sort of parts special. Sometimes they can lead to quite a large savings. Continue to visit this page from time to time to find out what items we selected for the months part special.

You will have a few different opportunities to learn about these offers. You may receive them by fax, email or you may simply choose to visit our website. If you are not currently on our Fax or Email list and want to be... give us a call and we will be happy to get you set up.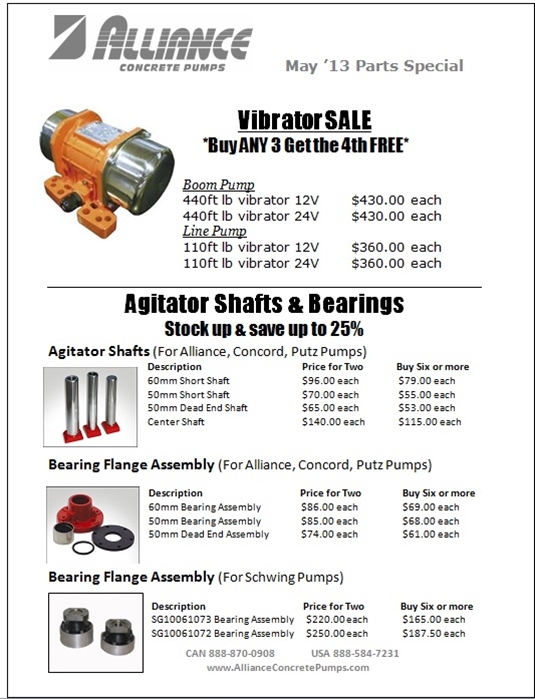 Parts Warehouse
At Alliance we are your one stop shop for all pump parts.
Please call today
USA: 1.888.584.7231
CAN: 1.888.870.0908